Posts Tagged 'marriage equality'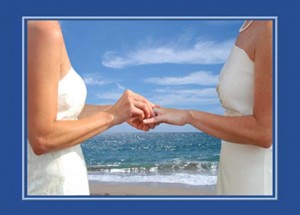 As marriage equality continues to proceed in the USA, and especially here in Massachusetts, the first state to legalize same sex in the nation, many issues previously considered only as mother/father, heterosexual in nature now must be considered from the perspective of same sex couples. This came to light as regards the custody of a non-biological, same sex parent in the case of Della Corte v. Ramirez a little over two years ago. In this case, the biological mother, Gabriella Della Corte, argued that her ex-spouse had no parental or custodial rights because she was not the father of the child, who was born through artificial insemination. Angelica Ramirez, her spouse, argued that she indeed was the parent of the child and should be granted custody.
The court found in favor of Ramirez, granting her joint custody of the child, stating in their ruling that Ramirez was the legal parent of the minor child. This sets a precedent in Massachusetts, establishing that as regards paternity, custody, and visitation, there is and should be no difference between heterosexual and same sex parents. This follows Massachusetts law that, regardless of gender, marriage carries the same rights for both parties. Therefore all laws which reference "husbands" or "wives" to be interpreted simply as "spouses," and that Massachusetts family court proceedings should make no distinction based upon the gender of the parties, but rather paternity, custodial, and visitation rulings should solely reflect the best interests of the children involved.