Posts Tagged 'Aggressive Divorce Attorney'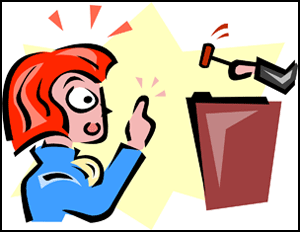 There is a fine line in divorce and family law between assertively pressing your case and literally fighting about each and every issue all the time. Recently, I was asked by a family member to refer her to a good divorce attorney (both parties were too close personally to represent her myself). I considered several colleagues who are very competent, but settled on giving her the names of two lawyers  in particular. In discussing these choices with the family member, I told her that in my opinion there's a fine line between assertively and aggressively representing a client and being so obnoxious and aggressive that an attorney only makes the situation worse for the client and the family. In any particular case, this line can be easily crossed. I thought these two individuals wouldn't back down, but they also weren't likely to create conflicts unnecessarily.
Unfortunately, there are many overly aggressive lawyers, and some members of the public think this is a great thing. The reality of the situation is that most family law and/or divorce cases settle in the end and only a small percentage go to trial. If there are children involved, the parties almost always will have to maintain some type of working relationship after the litigation. In many areas of family law, there is room for win-win arrangements that accrue to the benefit of both parties. If the attorneys are constantly battling and fail to really communicate the opportunities for these arrangements are lost.
If the matter does go to trial, there are usually limited areas of disagreement and it is also helpful if the parties can agree on some issues if only for the reason of limiting costs.
Some attorneys promote the image of being "aggressive" – which often means they are looking to run up a bill and usually leave their clients angry and their families and children in ongoing turmoil. No matter how angry or upset you are with your spouse, don't make the mistake of hiring such an attorney.
This is not to say that your attorney should be a passive wallflower. But, you should always keep in mind that there is a fine line and that your attorney's job is to do what's best for you, the client. A good family law attorney willl be assertive and aggressive in representing your interests, but will choose his  (and your) battles wisely.