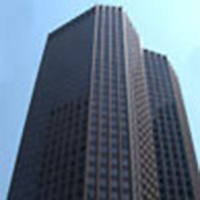 Boston
60 State Street
Suite 700
Boston, Massachusetts
02109


DIRECTIONS


MBTA
60 State Street is directly across the street from the MBTA's State subway station, servicing Orange and Blue lines.
By Car
From the North
Take 93 South to exit #24 "Callahan Tunnel- Logan Airport". As you come down the off ramp remain in the left lane; at the end of the off ramp go straight and bear to the left so you drive between two blinking red traffic lights. You are now on Clinton Street; follow signs to High Street & State Street. The entrance to 60 State Street garage is a right off of State Street onto Merchants Row. (Behind Bertuccis)
From the South
Take 93 North to the South Station Tunnel (must be in the right lane inside the tunnel as the exit is inside the tunnel). This is exit #22 "Atlantic Ave- Northern Ave". Stay towards the left as you approach the top of the ramp. Follow signs for high and State Street.
From the Mass Pike
Directions are identical once you merge with Route 93 North.
Call 1-800-DIVORCE if you have any problems finding the office

Schedule a Free Consultation