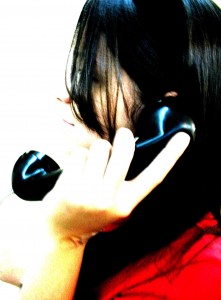 After some time mulling over getting a divorce from your spouse, you have decided to take the plunge and call a family law or divorce attorney. Understandably, you may be nervous, anxious, excited, angry, frustrated, or any number of even conflicting emotions. After all, this is one of the biggest steps you can take in life. So what happens when you pick up that phone and call?
Let's assume you've done some investigation, looking into different law firms, maybe checking online reviews or getting referrals from friends and family. Then when you call, you should expect the office staff or attorney to be empathetic and someone who will comfortably ease your anxiety and relieve your initial stress in making the call. Beyond that initial receptivity, what should you expect?
First of all, you should expect confidentiality, and know that the law office will never disclose to your spouse or anyone else that you made the call. The confidential nature of your call is paramount.
You should expect the person on the other end of the line to ask a few basic questions, including your name, your spouse's name, and perhaps your spouse's attorney, if he or she has one. Other questions include asking where you live, how you heard about the office (website, ad, referral, etc.), and then on to the big question of the type of legal counsel you are seeking, such as initiating a divorce proceeding, modifying an existing agreement, or inquiries regarding child custody or support, alimony, and other matters. If you are seeking to initiate a divorce proceeding, the office may review fundamental options with you, briefly reviewing these options so you may best proceed. This may include a discussion of the differnet options of litigation (contesting the divorce in court), mediation (to resolve all matters), and collaborative process (each party agreeing to resolution outside of court).
Following this initial conversation, the lawyer or his/her staff will schedule your first in-person consultation at a time and place convenient for you.